Approach to Development of Maintenance Technology

---
Kanji WAKOH
Director

---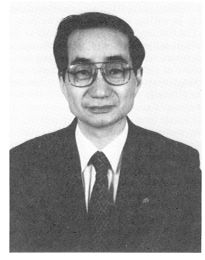 A Safe and comfortable train ride calls for reliable maintenance technology of equipment and vehicles. Moreover, saving of maintenance cost brings about a great economic benefit to the railway business. Meanwhile, in Japan a manpower shortage on account of a dwindling generation of young people is looming on the horizon. This is why the clamour for the need of maintenance-free technology is so loud that now a great importance is being attached to the maintenance-free technology in the railway operation.
For the purpose of enhancing the maintenance-free technology a variety of measures are available including:
(1) paying ample attention to the maintenance of new structure or a new vehicle in the stage of its designing; (2) positively introducing the state-of-the-art in improving the maintenance technology or developing the diagnostics of inspection for the existing structures or vehicles; and (3)mechanizing the execution of maintenance jobs.
At the Railway Technical Research Institute a project team devoted to the maintenance technology has been formed specializing in R & D activities centered on technological improvements from various aspects of diagnostics of inspection, extension of materials life cycle, and uildup of information system on the maintenance.
This paper deals with some of the accomplishments achieved in these areas.
It is not, however, that as for the item (1) in the above the RTRI is entirely indifferent to the R & D of this area. To mention a few examples to the contrary, there are a train speedup project, a structural disaster prevention project and others, in which we pay as much attention as possible to the maintenance aspect. As for the item (3), which concerns mechanization of the maintenance jobs in the field, we do not spare our efforts in assisting the railway companies which are struggling to develop systems composition and other elemental technologies, hough we are not well-versed in this area.
Future direction of our activities at the RTRI is toward realization of LCC ( LifeCycle Costing ), that is, an integrated maintenance system for equipment and vehicles aimed at enhancement of maintainability and optimized maintenance management through prediction of service life deterioration and estimation of total cost, using various tools such as loading analysis, state monitoring, equipment management, cost analysis and the like.