Buildup of Cooperative Setup in Railway Technologies of Japan

---
Ryuji YAMADA
Director, RTRI

---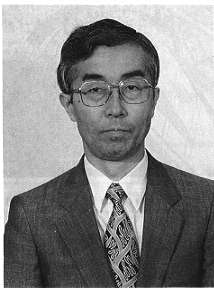 In the past 10 years since the landmark breakup and privatization of the JNR, the JR companies have achieved remarkable results competing vigorously with each other not only in business performance but also in technological progress. It would not be an overstatement to say that our record in the last decade has been a success story strongly impressing the world with the possibility of giving a new lease on life, to the@railway that was once doomed.
Great hope is being pinned on the railway, characterized by high efficiency of transport with less energy consumption as the mode of transport expected to play the central role in the 21st century transport system in Japan.
The most important issue for the railway to be able to continue prospering as an attractive business, meeting the ever-diversifying and ever-enhancing desire of the users, will be how steadily and reliably to cope with the current difficulties arising in railway, which depends heavily on the technologies.
The environment of the railways is likely to get worse. For the purpose of sustaining the railway under such circumstances and ensuring its development, a strong consensus from various railway operators that an appropriate well-balanced scheme to support and promote the railway technologies must be urgently realized.
To this end, it was decided to take advantage of the organization and staff of the RTRI which has always taken the initiative in the research and development of the railway technologies. Thus the Railway Technology Promotion Center was established in July 1996 as a new setup devoted to maintenance, development, dissemination and coordination of the railway technologies within the compound of the RTRI.
What the Center aims to do is to implement an effective coordination of the activities among the railway engineers; to strengthen and enrich the infrastructure of railway technology; and thereby contribute to an upgrade of railway technology level in the interest of pushing the overall railway technology beyond corporate and technical barriers.
To be specific, as many enterprises and associations relate to railway as possible are invited to join us as members of the center so that they can benefit from the fruits of our efforts, based on the fund accruing from the membership fees.
The activities of the center stand on 9 major pillars as follows;
(1) Drafting of technical standards.
(2) Qualifying tests for railway technical designers specializing in railway infrastructures and rolling stock.
(3) Free distribution of RRR and the RTRI Report and offering of rail-information through computerized literature retrieval service.
(4) Free diagnosis, advice and guidance on railway technical affairs on a limited basis.
(5) Execution of railway technical research and surveys to be shared by the members.
(6) Collection and analyses of railway accident records and scrutiny about anti-accident proposals.
(7) Recommendations of strategies based on the above activities.
General success has been achieved regarding our activities and aims mentioned above. At this time, more than 300 bodies have joined us as members. Such a wide-ranging membership covering all the allied enterprises of railway is perhaps the first attempt in Japan and, overwhelmed with their high expectations, the RTRI is understanding the significance of our responsibility.
We must live up to such expectations by providing our utmost effort and soliciting warm support from all the related quarters, including r-ail operators, allied firms and associations.
On the occasion of the 10th anniversary of the reorganized RTRI, we are fully aware of being granted a valuable opportunity of playing a big role in a long-perspective railway technology promotion and with a deep sense of appreciation we are determined to cultivate the center as a forum to discuss things without any reservation or prejudice to find out what we shall do in the interest of further progress in addition to maintaining the present technical position of railway.