A Message from the Newly Appointed President of RTRI
---
Hiroumi Soejima
President
---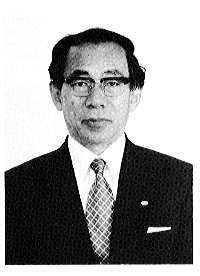 Dear Readers,
It has already been 10years since the privatization and division of the Japanese National Railways.
As part of this evolution, RTRI was founded as the sole research and development institution of railway technology in Japan. I am very happy to say that RTRI has contributed in various technological aspects to the railway industries of Japan including the JR companies, through activities for speedup of railway operation, safety and environmental issues, and activities in the aftermath of the Hanshin-Awaji Earthquake.
Since 1987, the inaugural year of this institute, the former president Mr.Ozeki, with his strong insight, led RTRI in the direction for which RTRI should set out, through there were many uncertainties of the management of the newly born research organization. I am genuinely admiring his achievements again at this opportunity.
During this period of 10years, in addition to the R&D achievements, RTRI has established a firm framework for future activities, such as, the opening of the Yamanashi maglev Test Line, the installation of the Maibara large-size, low-noise wind tunnel, the inauguration of the Railway Technology Promotion Centre and expansion of contract R&D business.
On the Yamanashi Maglev Test Line, the centerpiece among these, we marked the long-awaited official inauguration of test run on April 3rd 1997, which symbolises that we have entered the next stage of proving our full ability and value.
Being the president of RTRI at this important and crucial moment, I realise again the momentousness of my responsibility.
I am sincerely looking forward to your warm support and encouragement.
Thank you very much.