RTRI organized International Workshop on Contact behavior in Railway Systems
September 26, 2016 Railway Technical Research Institute
RTRI organized International Workshop on Contact Behaviors in Railway System on September 12th, 2016.
The Railway Technical Research Institute in Tokyo, Japan (RTRI) organized International Workshop on Contact Behavior in Railway Systems at RTRI to discuss the direction of research in both experimental and analytic approaches about contact behaviors between wheels and rails and between overhead contact lines and pantographs. This workshop had 88 participants from nine companies/organizations including universities in Japan and abroad and railway companies.
Semih Kalay, Senior Vice President, Technology, Transportation Technology Center, Inc. (TTCI) provided the keynote lecture titled "North American Research and Technology Innovation Program to Improve Safety and Efficiency" in which he explained the current situation and the future vision of development of railway technologies in North America, as well introduced TTCI initiatives on the wheel/rail interface management. His lecture was followed by six other presentations on analytic modeling approach of rolling contact between wheels and rails and on measurement and evaluation methods of various phenomenon in wheel/rail interface caused by rolling contact. There were questions on ranges of applicable fields of the simulation software and other relevant topics.
The workshop also had other two presentations on the mechanism and prediction of abrasion of overhead lines and pantograph shoes caused by sliding contact between overhead lines and pantographs, and participants discussed the differences with respect to wheel/rail rolling contact.
At the end of the workshop, there was a round table discussion on "Future Way of Research on Contact Behavior" with four panelists. The discussion reached the consensuses that it is necessary to conduct experiments, field observation and numerical analysis in moderate balance to solve contact problems on a practical level, that collaboration between researchers and railway operators would be essential for balanced R&D, and that international research collaboration would be quite effective as a practical structure.
Program
Opening address

Ikuo WATANABE, Executive Director, RTRI

Keynote lecture

North American Research and Technology Innovation Program to Improve Safety and Efficiency
Semih KALAY, Senior Vice President, TTCI

Oral presentations

Analysis of Rolling Contact Behavior between Wheel and Rail
Masakazu TAKAGAKI, Laboratory Head, Computational Mechanics, RTRI
Experimental Approaches to Evaluating some Wheel-Rail Contact Problems
Motohide MATSUI, Laboratory Head, Frictional Materials, RTRI
Multibody Dynamics with Experimental Observation on Wear Development
Yoshiaki TERUMICHI, Professor, Applied Dynamics Laboratory, Sophia University
Research Project for Rail/Wheel Contact – JSCM activities
Yoshihiro SUDA, Professor, Institute of Industrial Science, Advanced Mobility Research Center, The University of Tokyo
A Three-dimensional Finite Element Solution of Wheel-Rail Rolling Contact
Xin ZHAO, Associate Professor, State Key Laboratory of Traction Power, Southwest Jiaotong University
Adhesion between wheel and rail under wet conditions
Hua CHEN, Laboratory Head, Track Dynamics, RTRI
Wear Simulation of Contact Wire of Catenary
Collina Andrea, Professor, Department of Mechanical Engineering, Politecnico di Milano
Wear Mode Map of Contact Wire and Strip
Chikara YAMASHITA, Senior Researcher, Current Collection Maintenance, RTRI

Round table – "Future Way of Research on Contact Behavior"


Panelists

Xin ZHAO, Associate Professor, State Key Laboratory of Traction Power, Southwest Jiaotong University
Yoshiaki TERUMICHI, Professor, Applied Dynamics Laboratory, Sophia University
Masakazu TAKAGAKI, Laboratory Head, Computational Mechanics, RTRI
Collina ANDREA, Professor, Department of Mechanical Engineering, Politecnico di Milano

Moderator

Mitsuru IKEDA, Director, Railway Dynamics Division, RTRI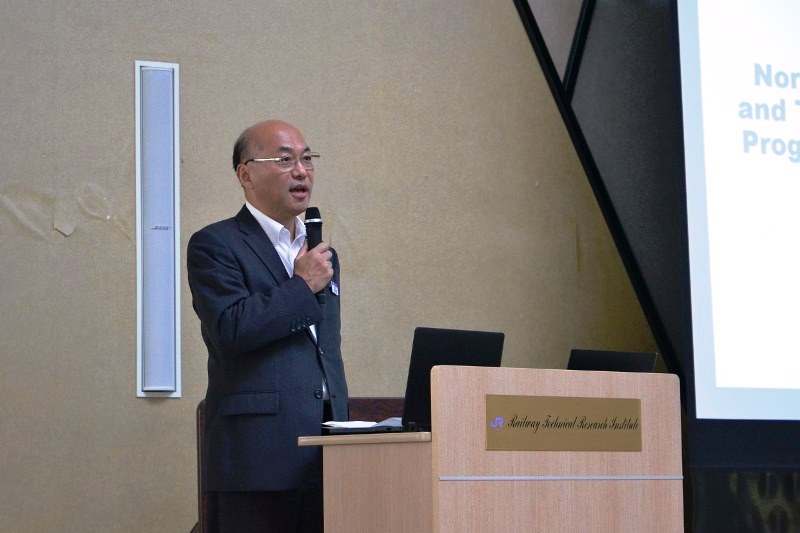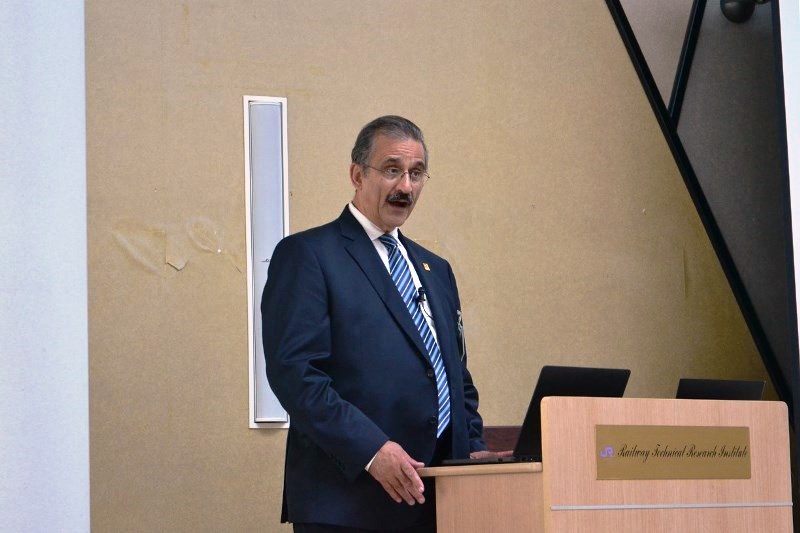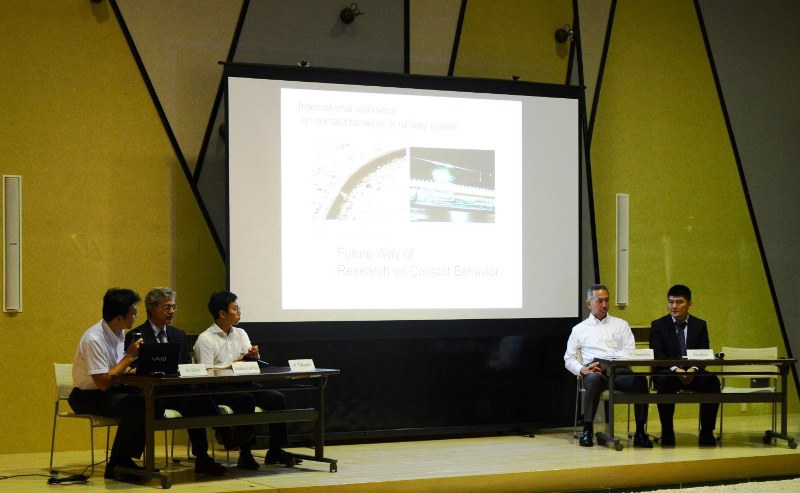 BackPage