International Activities
RTRI aims at contributing to the development of railway technologies around the world by introducing its R&D results to other countries and carrying out joint researches with overseas research organizations.
Publications
To introduce its R&D results, RTRI publishes
technical journal in English
timely release of the latest information to the world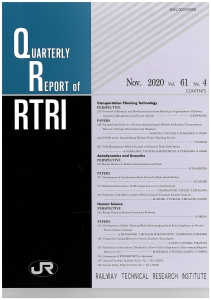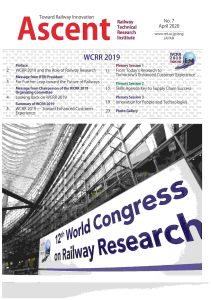 Support of International Conferences
WCRR is the world's largest international congress on railway research which provides opportunities that railway researchers and engineers are able to gather with managers and executives of railway operators in one congress. It was started in 1994 for the purpose of providing an overview of the world's development of railway technologies and discussing future directions to be taken by railway operators.

RTRI is one of the founding members of the WCRR Organizing Committee with AAR (Association of American Railroads, USA), TTCI (Transportation Technology Center, Inc., USA), Trenitalia (Italian Railways, Italy), DB (German Railways, Germany), SNCF (French National Railways, France), UIC (International Union of Railways, France) and RSSB (Railway Safety and Standards Board, UK).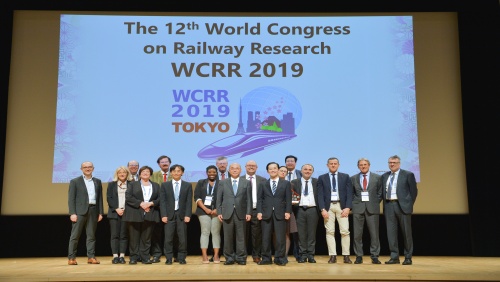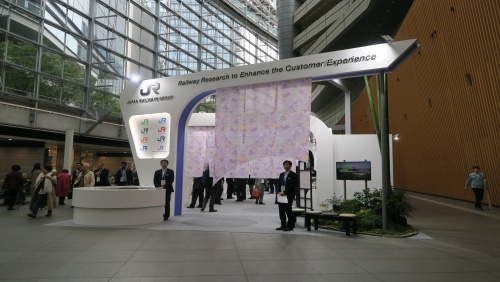 The IWRN is a workshop specialized to the issues of railway noise and vibration. Since 1976, thirteen workshops have been held and contributed to building a scientific foundation for reducing environmental impact by air-borne, ground-borne and structure-borne noise and vibration.
RTRI has continuously supported the workshops. In 2010, RTRI hosted its 10th workshop which was held in Nagahama, Japan.
UIC World Congress on High-Speed Rail provides an opportunity to exchange experience and obtain an overview on all aspects of the future development of high-speed rail systems. The congress covers topics of new advances in technology and operating methods, commercial strategies and new service types, financing, environmental constraints, etc. The event includes a trade show and technical visits to various railway sites. This congress was started in 1992 as Eurailspeed and the congress name was changed to High-Speed Rail in 2010.
InnoTrans
InnoTrans is a leading international trade fair for transport technology and takes places every two years in Berlin. This trade show consists of several segments: railway technology, railway infrastructure, public transport, interiors and tunnel construction, etc.
RTRI has been participating in this show, by joining the exhibition space organized by the Japan Overseas Railway System Association and presenting the state-of-the-art research results as well as practical technologies that will directly serve for commercial train operation overseas.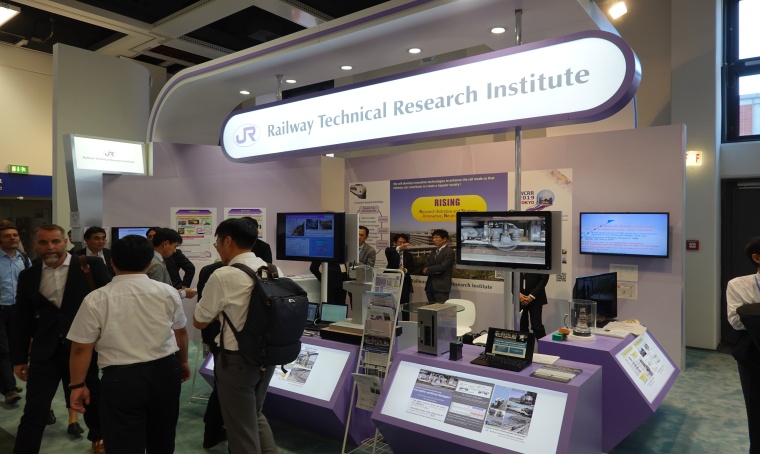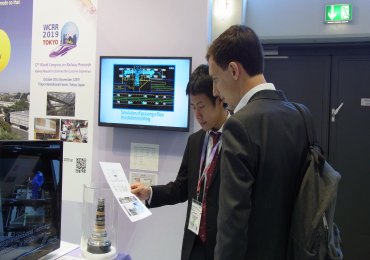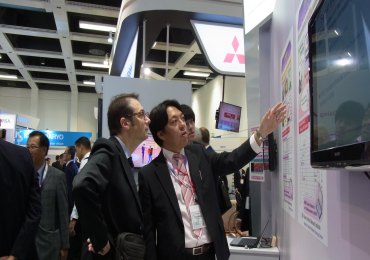 Joint Research
RTRI has been conducting joint research with various international organizations.
Joint Research Partners
SNCF (French National Railways)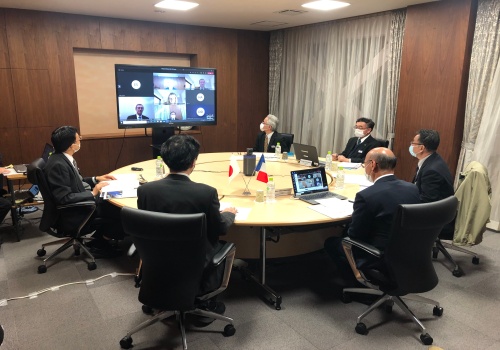 CARS (China Academy of Railway Sciences) and KRRI (Korean Railroad Research Institute)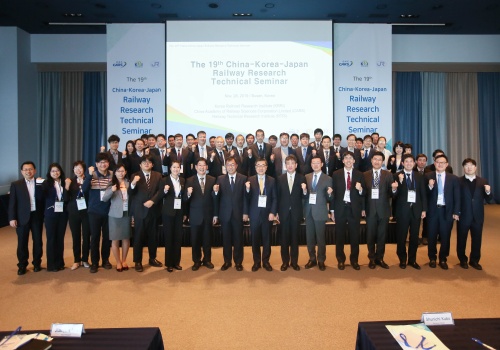 The 19th China-Korea-Japan Railway Research Technical Seminar in
Korea

RSSB (Rail Safety and Standards Board, UK)
RTRI has been engaging in collaborative research with RSSB since 2008.
Technical Cooperation and Exchange
RTRI has concluded agreements on technical cooperation with the Taiwan Railways Administration (TRA) and the Research Designs and Standards Organization (RDSO), India, and maintained cooperative relationships with these countries in the field of railway technologies.
RTRI supports the education and training for rail-related personnel in Asian countries by sending our experts or inviting railway workers and researchers of those countries to visit RTRI.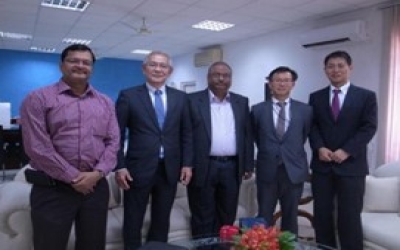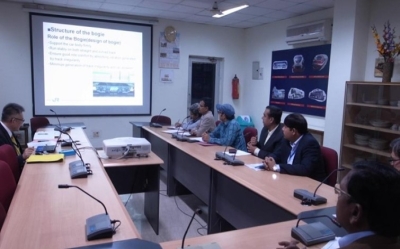 Technical Cooperation Meeting with RDSO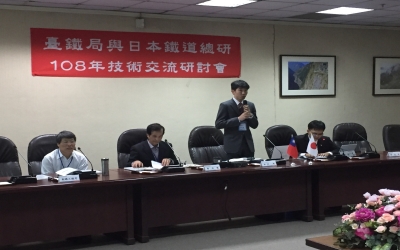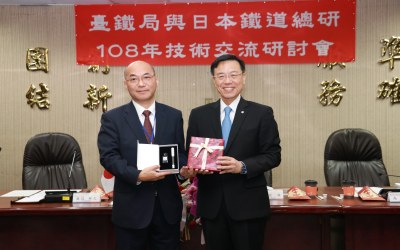 Technical Cooperation Seminar with TRA (Taipei)
RTRI has also organized technical seminars jointly with the Thailand National Science and Technology Development Agency (NSTDA), the Land Transport & Authority (LTA), Singapore, the Mass Transit Railway (MTR), Hong Kong, the Indonesian Railways Company (PT-KAI), the Vietnam Railways (VNR), and the Malayan Railways Limited (KTMB).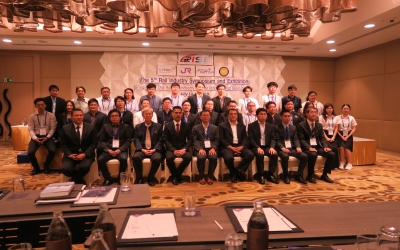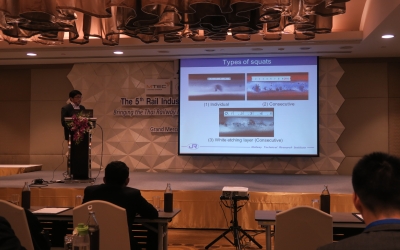 Technical Exchange Seminar with NSTDA (Bangkok)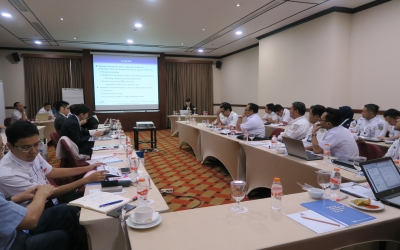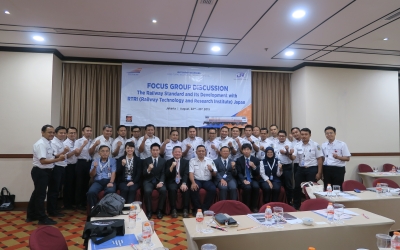 Technical Exchange Seminar with PT-KAI (Jakarta)
Cooperation to Support Projects by Other Associations
In addition to the technical cooperation under the agreements directly concluded with overseas railway administrators or organizations, RTRI obtains overseas information, supports overseas projects and communicates technical information through the following associations.

UIC (International Union of Railway)
UITP (International Association of Public Transport)
AAR (Association of American Railroads)
JICA (Japan International Cooperation Agency) 
JARTS (Japan Railway Technical Service)
JORSA (Japan Overseas Railway System Association)
IHRA (International High-Speeds Rail Association)
---