RTRI Sets up ICT Promotion Team
June 13, 2017 Railway Technical Research Institute
On June 1, RTRI set up the ICT Promotion Team. The Team has been established in order to develop a strategy and plan to promote systematic use of information and communication technologies in RTRI's entire research and development activities and to increase their speed.

This team, lead by Mr. Hiraguri, Deputy Director of the Research and Development Promotion Division, consists of principal researchers, directors and general managers of concerning research laboratories. President Kumagai, Executive Director Ashiya and Mr. Furukawa, Director of the Research and Development Promotion Division, have also joined the team as supervisors. Under the team, three subgroups, sensing, information communications and control, data analysis, have been set up.

On June 9, the first joint meeting of the team and subgroups was held. At the meeting, following President Kumagai's greetings, topics for research and development using ICT have been listed. These are enhancing safety and stability, autonomous driving and energy saving in train operation and an advanced condition monitoring by automated monitoring technologies. Techniques to share and use data were also referred to at the meeting as important basic technologies. The members discussed what role RTRI should play in order to develop these technologies.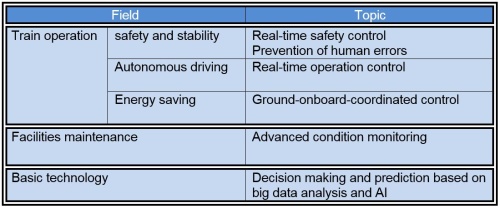 ICT Promotion Team will propose a basic policy of research and development using ICT. At the next phase, after September this year, the team will set ICT Innovation Projects according to the proposal and establish a strategy and an action plan for research and development. The research and development will be promoted in cooperation with other organizations which have advanced technologies, including universities.

[ President Kumagai's greetings ]
RTRI has already been utilizing ICT in our research activities in specific technical fields and has been developing the knowhow. But now, we need to focus our accumulated knowhow on the newly-set research target which requires extensive and intensive use of ICT. Since railway systems are mainly based on conventional infrastructure, it is quite a challenge to apply innovative technologies to them, and just because of that, there is a possibility to be able to create a railway system surpassing current systems by using ICT. So, I would like to set out a reliable strategy and would like you all to actively implement research in order to build a new railway system.

Members of ICT Promotion Team
Leader:
Deputy director of Research and Development Promotion Division
Members:
Principal researchers of Research and Development Promotion Division
Director of Power Supply Technology Division
Director of Track Technology Division
Director of Disaster Prevention Technology Division
Director of Signalling and Transport Information Technology Division
General Manager of Transport Operation Systems
Director of Railway Dynamics Division
Director of Human Science Division
Manager of Research and Development Promotion Division (secretariat)
Supervisors:
President
Executive director for research and development
Director of Research and Development Promotion Division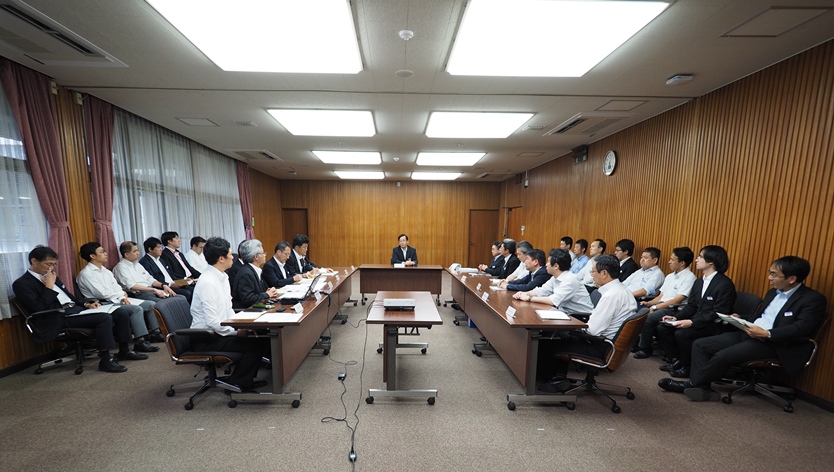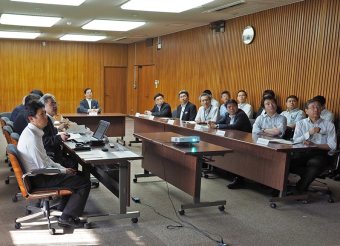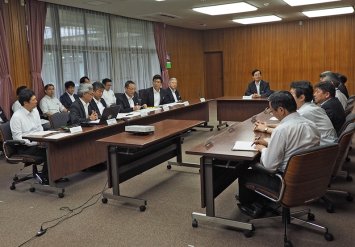 BackPage