RTRI and IFSTTAR Conclude Agreement on Collaborative Research
November 02, 2017 Railway Technical Research Institute
On October 24 this year, the French Institute of Science and Technology for Transport, Development and Networks (IFSTTAR) and RTRI signed an agreement on collaborative research in railway engineering.


The goal of the agreement
Both institutes concluded this agreement in order to collaborate together in advanced and practical railway research and in personnel exchange and training by utilizing their research resources. Their goal is to contribute to development of railways, science and technology through this collaborative relationship.


The background of the research collaboration
In fiscal 2014 and 2015, RTRI implemented collaborative research and exchanged researchers with IFSTTAR, and since then, both institutes have continued technical exchange in design, construction and technical development of geotechnical engineering.

Since it is highly likely that the research collaboration and personnel exchange will be continued, RTRI and IFSTTAR concluded the agreement in order to strengthen their collaborative relationship.


Form of collaboration and research topics
Under this agreement, IFSTTAR and RTRI will collaborate in the activities shown below.
(1) Collaborative research and information sharing projects with following three topics
   ・Analysis of scouring at river bridge base and soil erosion
   ・Comparison of Japanese and French technical standards for base and soil structures
   ・Information sharing on the methods to analyze ground-structure dynamic interaction
(2) Organizing joint research seminars
(3) Personnel exchange – sending researchers to each organization



Messages from RTRI and IFSTTAR
Norimichi Kumagai, President of RTRI
I am honored to implement collaborative research with IFSTTAR, a prominent research institute on advanced research and development in geotechnical engineering. In recent years, the Japanese government has been leading an effort to enhance the resilience of our national land. But, over the last 6 years, Japan has been hit by many natural disasters and suffered serious damage. We would like to continue technical development to reinforce railway systems, taking specifically defined steps.

Hélène Jacquot-Guimbal, Director General of IFSTTAR
Researchers of RTRI and IFSTTAR have had meetings and shared their expertise at every phase,in particular, on the topics of railway infrastructure and the risks of earthquake and other natural disasters. Through this process, we have forged a close relationship by the visits of executives to each other and exchange of geotechnical engineers. I am very much pleased that we have been seeing each other very frequently in spite of the distance between Japan and France. I hope to focus our efforts on this 5-year collaborative research and to intensify various fields of rail and transport research.



Signing ceremony
Date and time: October 24, 2017 14:00 – 15:00
Venue:      IFSTTAR head office (Marne-la-vallée)
Participants:

IFSTTAR

Ms. Hélène Jacquot-Guimbal


Director General


Dr. Éric Gaume


Head of Geotechnical Engineering, Environment, Natural Hazards and Earth Sciences Department


Dr. Christophe Chevalier


Head of Soils, Rocks and Geotechnical Structures Laboratory
Geotechnical Engineering, Environment, Natural Hazards and Earth Sciences Department


Dr. Jean-François Semblat


Deputy Head of Geotechnical Engineering
Head of Earthquakes and Vibrations Laboratory
Geotechnical Engineering, Environment, Natural Hazards and Earth Sciences Department


Mr. Fabien Szymkiewicz


Soils, Rocks and Geotechnical Structures Laboratory
Geotechnical Engineering, Environment, Natural Hazards and Earth Sciences Department


Mr. Bruno Godart


Head of Materials and Structure Department


Dr. Claude Marin-Lamellet


Deputy Head of European and International Affairs


Ms. Christelle Fongue


Manager of Bilateral and Multilateral Cooperation Projects

RTRI

Norimichi Kumagai


President


Ikuo Watanabe


Executive Director


Atsushi Furukawa


Director
Research and Development Promotion Division


Naoyuki Ota


Director
Disaster Prevention Technology Division


Kenji Watanabe


Laboratory Head
Foundation and Geotechnical Engineering


Osamu Nunokawa


Laboratory Head
Geo-hazard and Risk Mitigation


Shuichi Myojo


Manager International Division


IFSTTAR

A national research institute of France, IFSTTAR, was formed in 2011 by the merger of the French National Institute for Transport and Safety Research (INRETS) with the French Central Laboratory of Roads and Bridges (LCPC). Its head office is located in Marne-la-vallée and 1,200 people works for IFSTTAR. Its research work covers wide ranging fields including urban and civil engineering, natural disaster mitigation measures, transport efficiency and safety. In particular, it has been promoting civil engineering research and development from basic to practical on an impartial footing and has been involved in the work to set French domestic standards and Euro Code.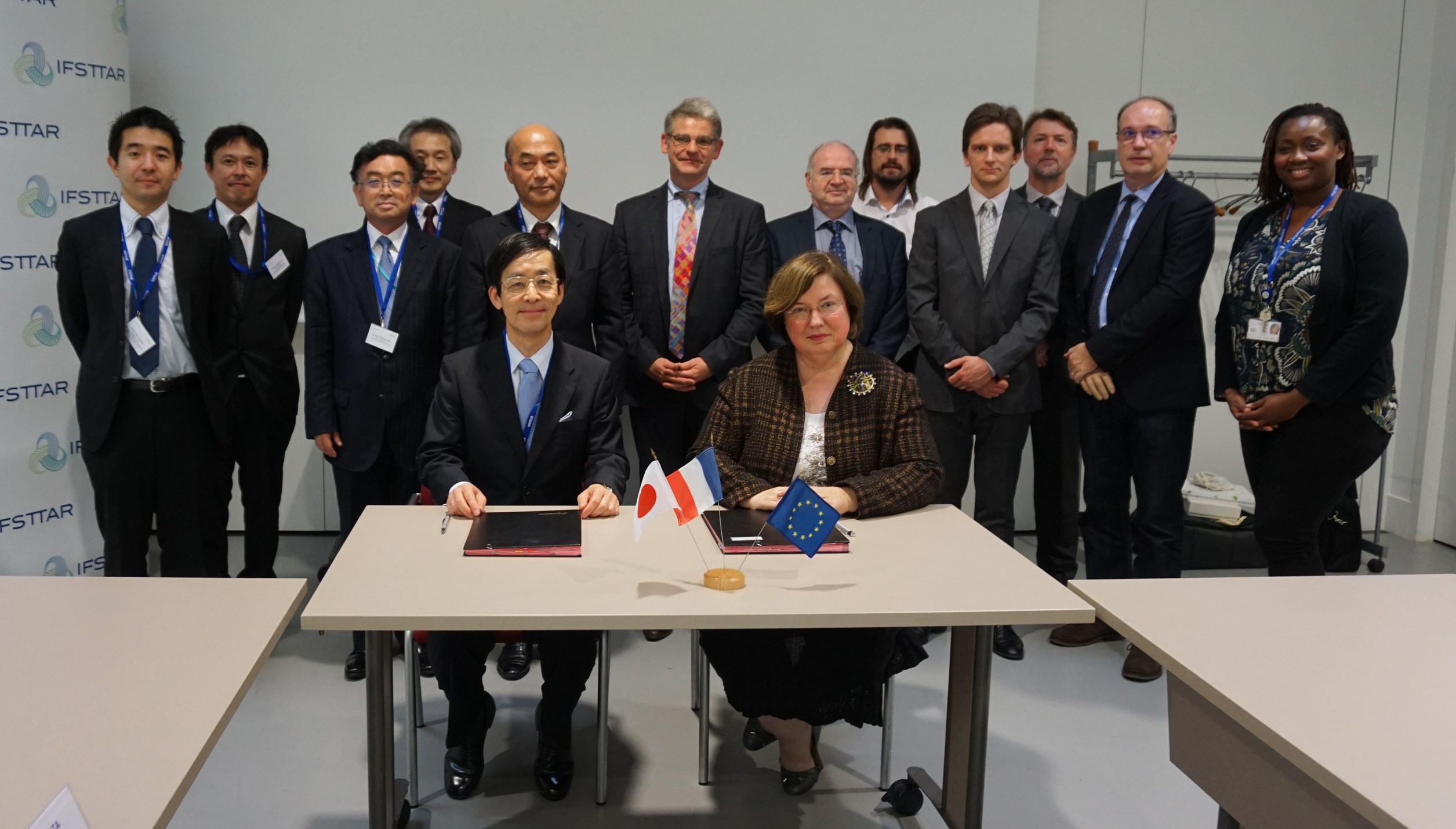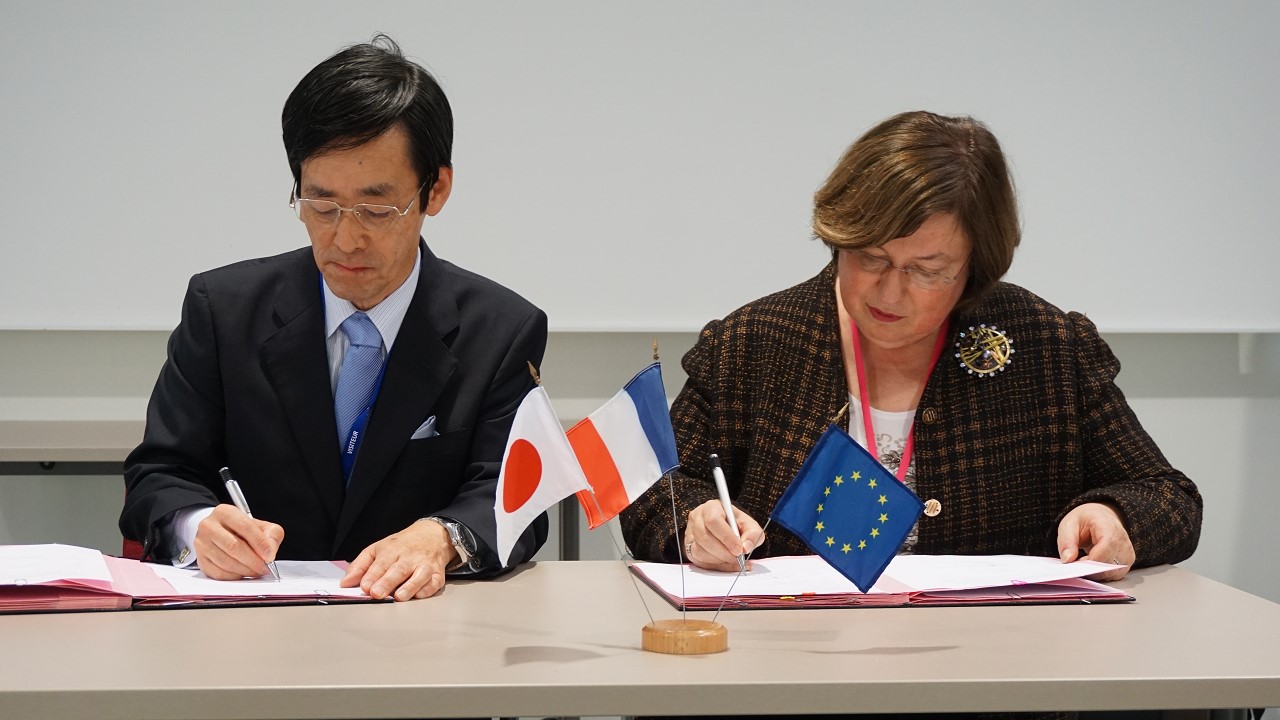 BackPage