RTRI and DLR conclude LoI and Collaboration Agreement
March 08, 2018 Railway Technical Research Institute
On March 1, 2018, at the German Embassy, Railway Technical Research Institute (RTRI) and the German Aerospace Center (DLR), concluded a Letter of Intent to build a close relationship and a collaboration agreement on research in the field of large-scale 3D model experiments on micro-pressure waves .
1. The goal of the LoI and collaboration agreement
Under these LoI and agreement, RTRI and DLR will explore possible scientific fields suitable for their collaborative research and information sharing and promote collaborative projects utilizing the research resources and expertise of both organizations. They concluded the agreement on 3D model experiments regarding micro-pressure waves based on the LoI.
2. Background of the collaboration with DLR
RTRI and DLR have been sharing information on railway technologies so far. In 1997, one of RTRI's researchers stayed at DLR and conducted collaborative research on the measurement of aerodynamic noise at a wind tunnel. Since both organizations have strongly recognized the necessity to conduct collaborative research and personnel exchange, they concluded the LoI to deepen their tie for the future.
3. Main points of the LoI
(1) To implement collaborative research
(2) To hold management meetings in order to further strengthen the RTRI-DLR relationship
(3) To share views for the future research collaboration
4. Greetings by President of RTRI and Chair of DLR
Dr. Norimichi Kumagai, President of RTRI
Thank you so much for setting today's signing ceremony. I am so pleased that so many people are attending this ceremony, in particular, Dr. Wolfgang Sheremet, Director-General of Industrial Policy Bureau of the Federal Ministry for Economic Affairs and Energy.
It is great honor for me to conclude the collaborative research agreement with DLR, the most influential research institute in Germany which has abundant expertise and resources. It was also my pleasure to meet Prof. Pascale Ehrenfreund yesterday, and to have a significant discussion in order to build the RTRI-DLR collaborative relationship. First, RTRI and DLR will start a collaborative project related to aerodynamic issues for railway vehicles, and continue to strengthen our relationship in other fields of scientific research.
Prof. Dr. Pascale Ehrenfreund, Chair of Executive Board of DLR
It is a great honor for DLR to conclude the agreement for collaborative research with RTRI. I am so pleased to be able to intensify cooperation with our Japanese partner, RTRI, in the field of transport. With this agreement, we will start collaborative research in the field of aerodynamics, and I am also very happy that our researchers have already been cooperating since quite some time. Yesterday, we visited RTRI, joined a very interesting tour to test facilities and had a really great discussion. I would like add this agreement is very much supported by the Federal Ministry for Economic Affairs and Energy.
5. Signing ceremony
Date and time: March 1, 2018 18:30 – 19:00
Venue: German Embassy in Japan
Participants:
RTRI
Dr. Norimichi Kumagai
President
Dr. Ikuo Watanabe
Executive Director
Dr. Kimitoshi Ashiya
Executive Director
Mr. Ryuji Tsuchya
Director, International Division
Dr. Atsushi Furukawa
Director, Research and Development Promotion Division
Dr. Kiyoshi Nagakura
Director, Environmental Engineering Division
German side
Dr. Wolfgang Scheremet
Director-General Industrial Policy Bureau of the Federal Ministry for Economic Affairs and Energy, Germany
Prof. Dr. Pascale Ehrenfreund
Chair of Executive Board of DLR
Mr. Siegfried Loose
Institute of Aerodynamics and Flow Technology, DLR
Mr. Nicolas Peter
Director International Relations, DLR
Dr. Niklas Reinke
Director Tokyo Office DLR
6. Overview of DLR
DLR, headquartered in Cologne, is a national agency of the Federal Republic of Germany responsible for development of aeronautical technology and space research. It has approximately 8000 employees and 40 research institutes, and it has been implementing a broad range of research and development covering aeronautics, space, energy, land and ocean transport.
The Institute of Aerodynamics and Flow Technology of DLR, the counterpart institute for the collaborative research, is located in Goettingen and Braunschweig in Niedersachsen and has been dedicated to the research into tunnel micro-pressure wave, aeronautical dynamics, dynamics of helicopters, aerodynamic noise, supersonic technologies and other relevant fields.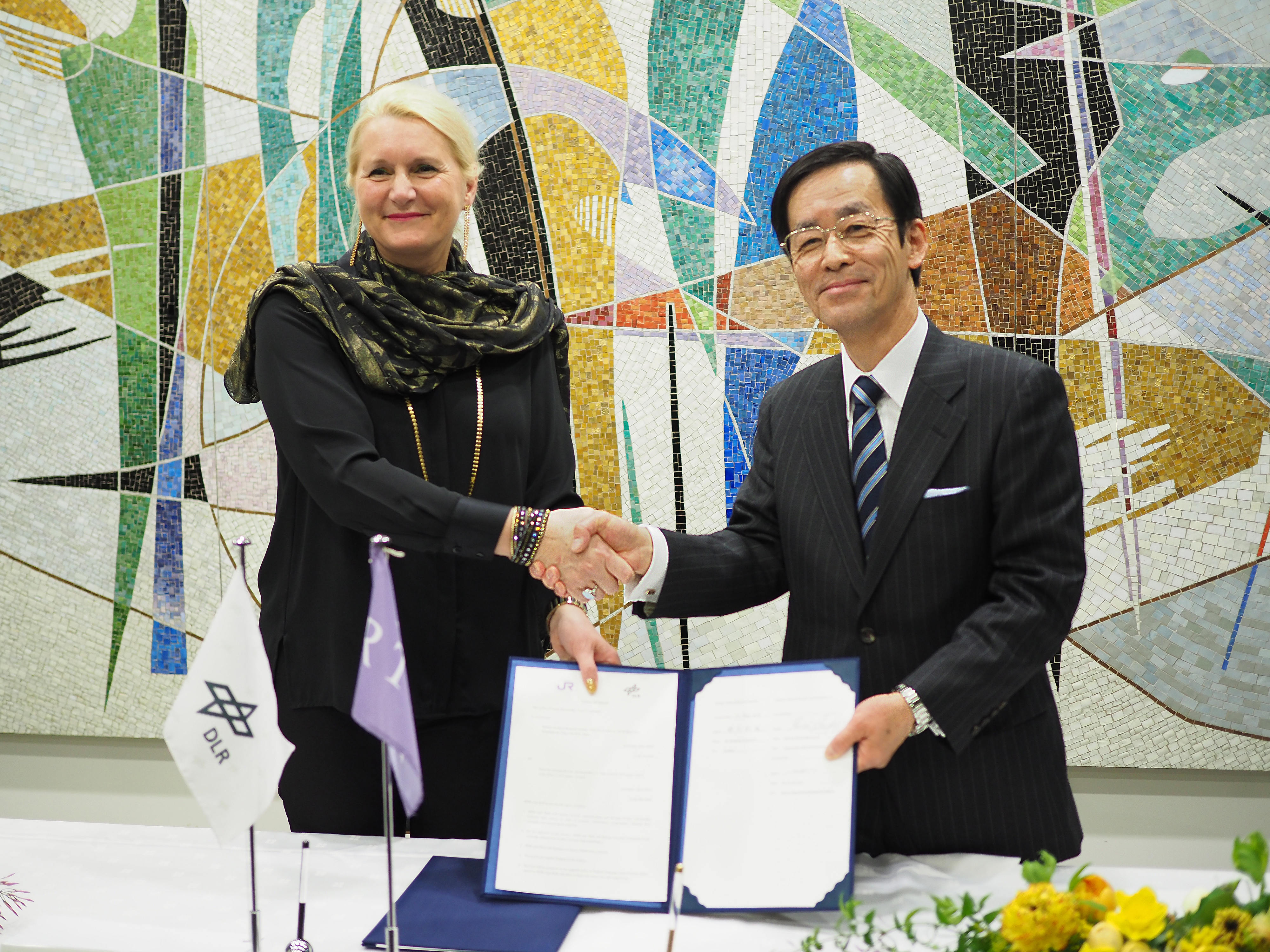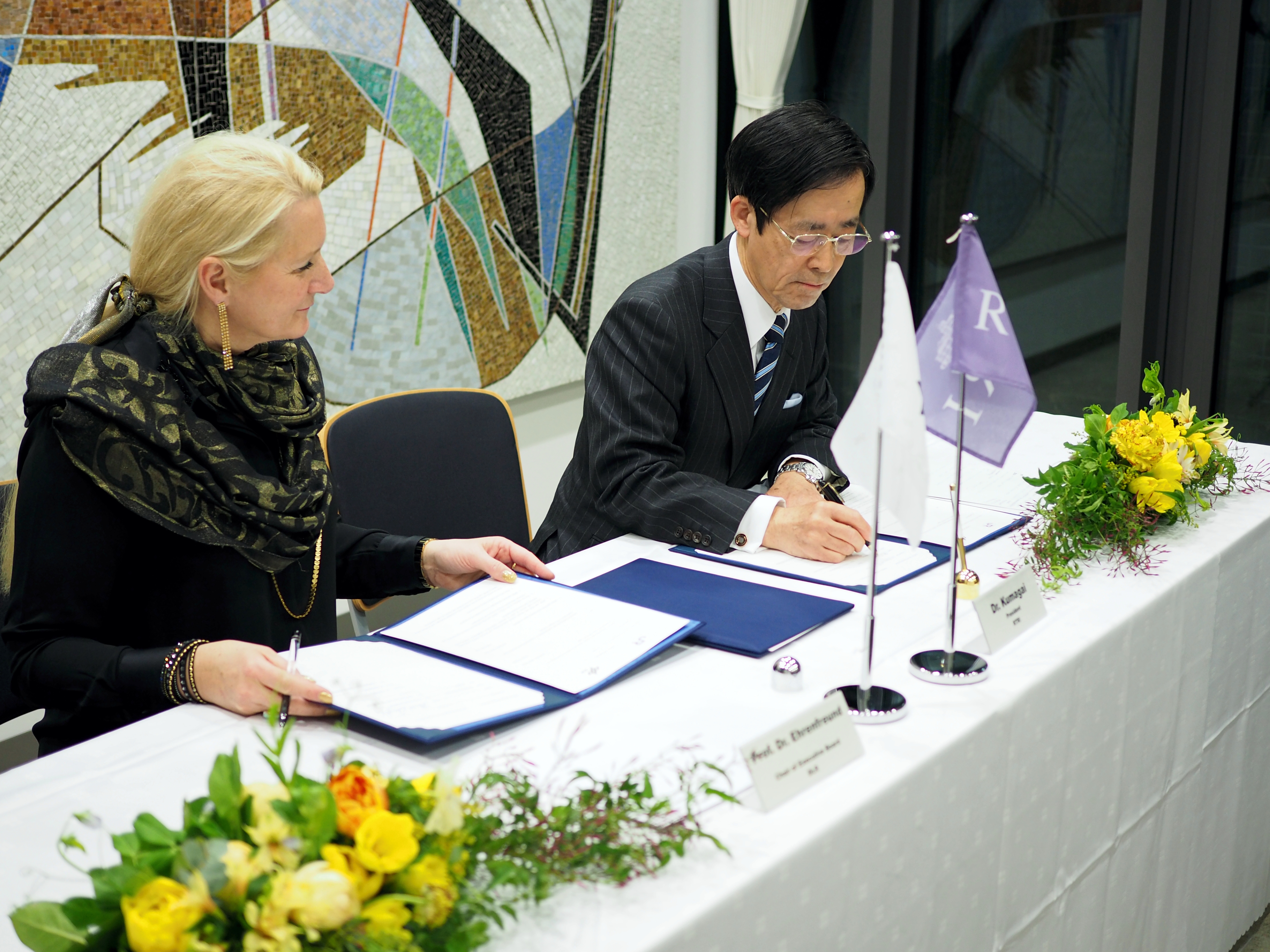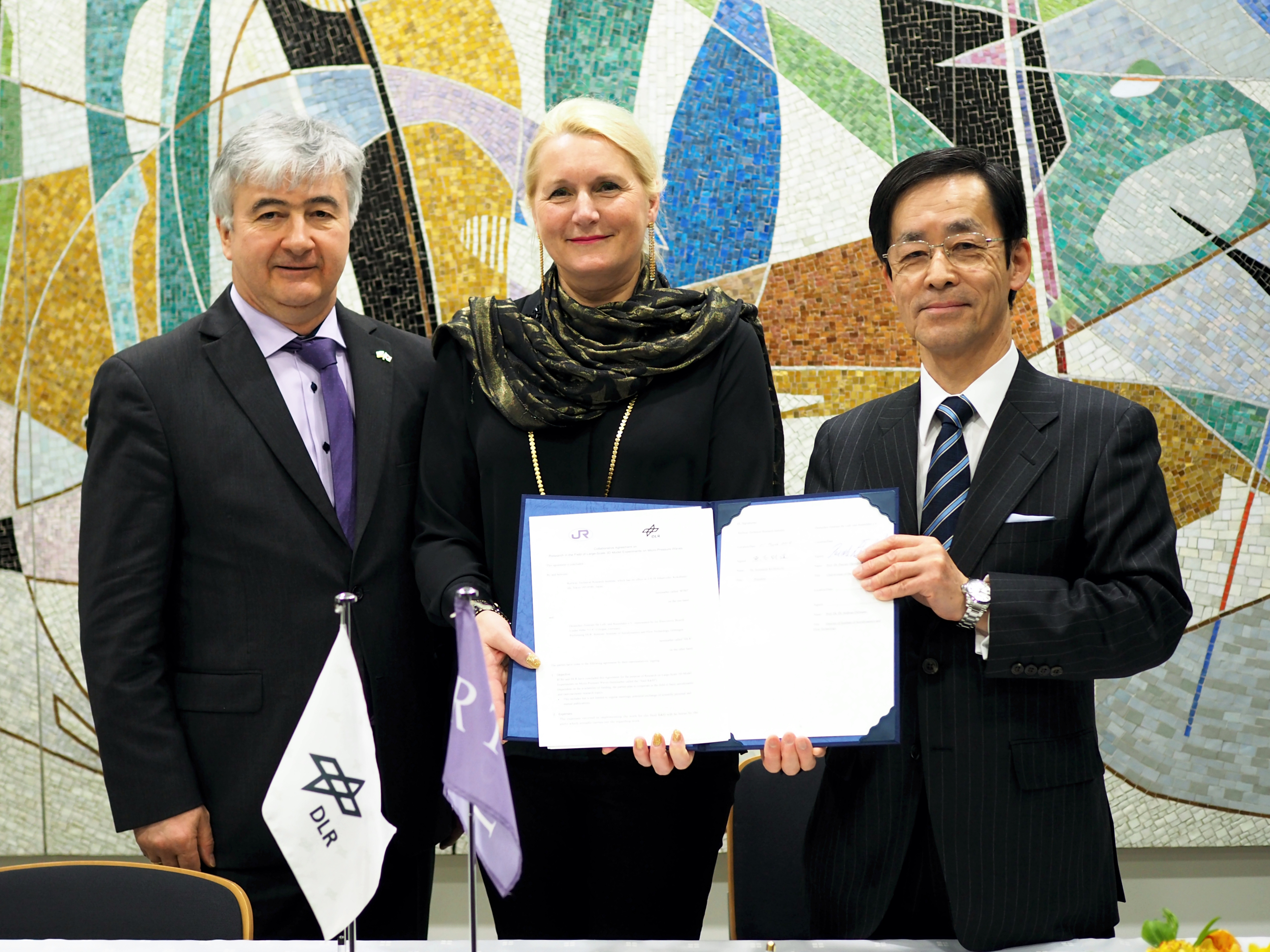 BackPage