RTRI Updates Its Super Computer
May 25, 2018 Railway Technical Research Institute
The Railway Technical Research Institute (RTRI) introduced a new supercomputer and its opening ceremony was held on May 18. With this machine, we will be able to run simulation programs to analyze railway technical issues with more reality and to provide more practical and direct solutions. It will also be used for the research to apply information and communications technology to railway systems.

The new supercomputer, Cray XC50, was chosen based on its processing capacity, cost, compatibility with currently-used applications and versatility. It has five times faster processing speed than the replaced machine. (Table 1)

On this machine, the massive parallel numerical simulator and ISV application will be run and a variety of phenomena regarding railways will be analyzed.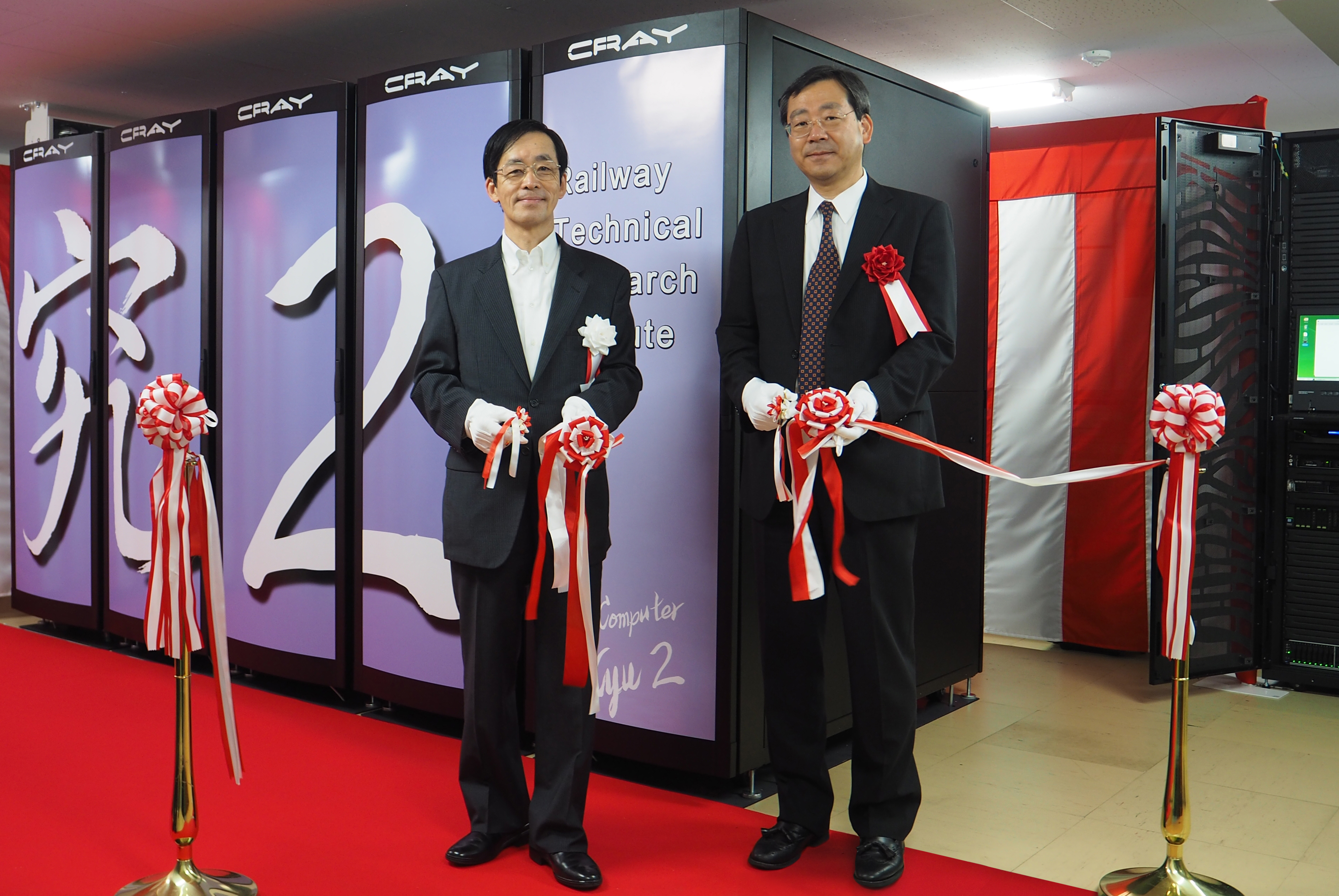 President Kumagai's greetings at the opening ceremony
After the research over 18 months, our new supercomputer started operation Today. Thanks to the efforts of Cray Japan Inc., we have introduced an extremely high-performance machine. In addition to this advanced tool, we will have to use our wisdom and intellect so that we will continue research to enhance safety and technology of railways and fulfill our mission to make railway systems more attractive. I believe our researchers will produce significant outcomes by fully utilizing this machine.
Table 1 Comparison of the performance of old and new supercomputers
Machine

New

Old(two machines)

XC50

XC30

CS300

Type

Large-scale parallel computer Multi-purpose computer

Large-scale parallel computer

Multi-purpose computer

Number of processors
(Number of cores)

524
(9,432)

448
(5,376)

16
(112)

Memory

49 TB

14.3 TB

343 GB

Storage

720 TB

220 TB

11.2 TB

OS

CLE 6.0
(Cray Linux Environment)

CLE 5.0
(Cray Linux Environment)

Linux
(RedHat EL6.3)

Theoretical computation performance

815 TFlops

103.2 TFlops

11.5 TFlops

Total 114.7 TFlops

Practical performance ratio

5

1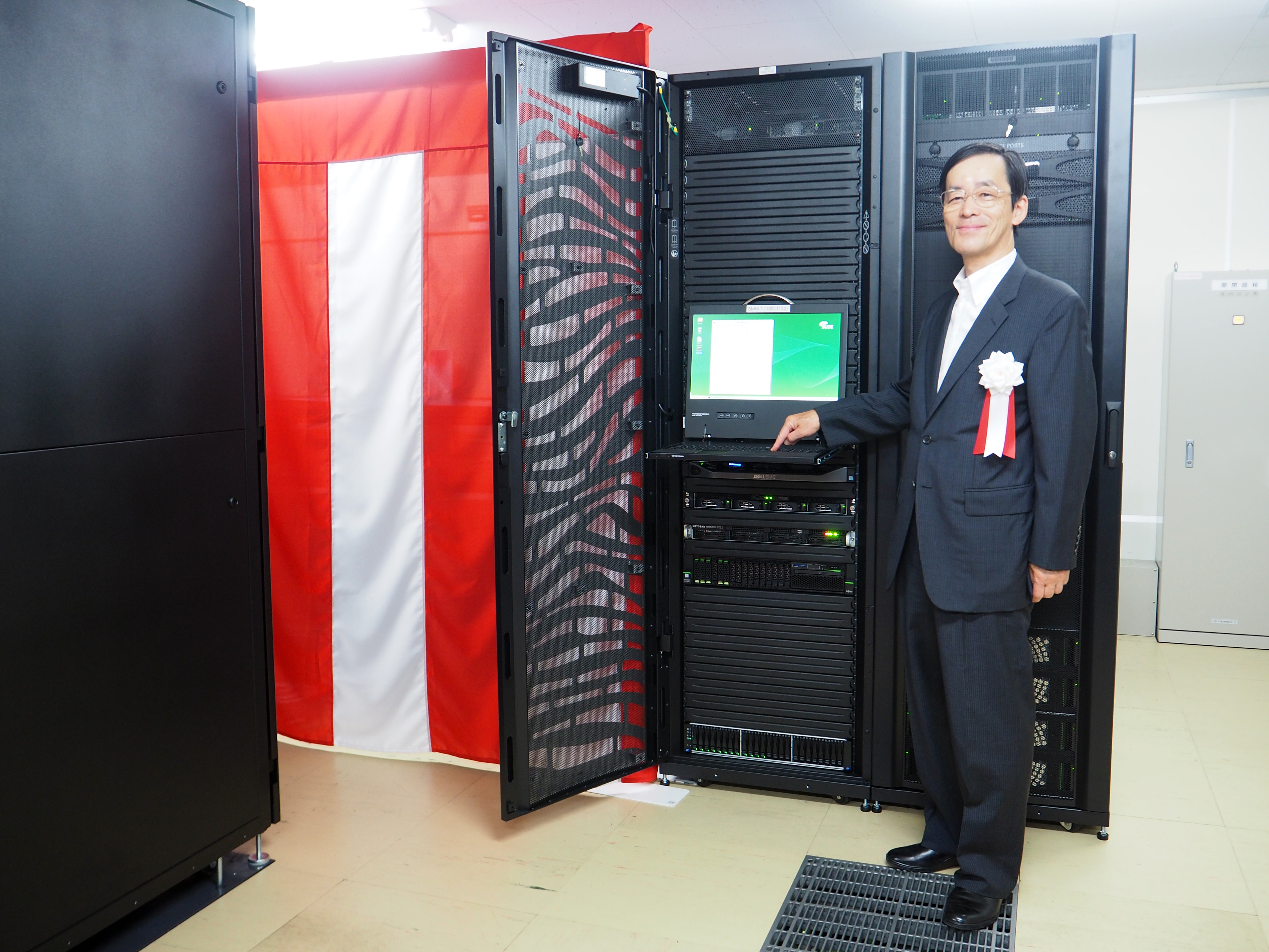 BackPage