President Kumagai of RTRI Meets with President of French National Railways
October 29, 2018 Railway Technical Research Institute
President of the Railway Technical Research Institute (RTRI), Dr. Kumagai, visited the headquarters of the French National Railways (SNCF) and had a meeting with President of SNCF, Mr. Guillaume Pepy, and the executives managing technology-related divisions on the research collaboration.
[Meeting on Japan-France collaborative research]
| | |
| --- | --- |
| Date and time: | October 18, 2018 14:00 - 14:40 |
| Venue: | SNCF Headquarters in Saint-Denis |
| Attendant: | |
| | | | |
| --- | --- | --- | --- |
| | Norimichi Kumagai | President | RTRI |
| | Guillaume Pepy | President | SNCF |
| | | | |
| --- | --- | --- | --- |
| | Dr. Shunichi Kubo | Executive Director | RTRI |
| | Pierre Izard | CTO | SNCF |
| | David Leborgne | CDO | SNCF |
| | Carole Desnost | Director of Research and Innovation Department | SNCF |
In 1995, RTRI concluded an agreement on research collaboration with SNCF and has implemented collaborative research projects in a number of technical fields. This meeting started with the greetings by both presidents and they shared views on research and development for the highest priority issue, railway safety, and for autonomous railways, energy saving, climate change and human factors. SNCF and RTRI have been promoting projects for digitalization, TECH4RAIL and ICT Promotion Project, respectively. Both presidents confirmed that they need to share the challenges and to cultivate a human network by exchanging personnel. They also talked about WCRR 2019, the World Congress on Railway Research scheduled next year in Tokyo.
Greetings by President Kumagai
It has already been 23 years since the RTRI-SNCF research collaboration started, and we have had many right-to-the-point discussions. Sharing technological expertise by the two most advanced railway organizations means a lot to world's railway systems. I deeply respect the active commitment of SNCF to innovative technologies and President Pepy's policy to emphasize technology. I hope to keep sharing our knowledge and experience in improvement of safety, digitalization, and mitigation of natural disasters over the difference between our railway cultures.
Greetings by President Pepy
I am so pleased that we have been continuing research collaboration with RTRI. I hope we will keep doing in-depth research and learning from each other. We have been addressing the research and development to innovate door-to-door mobility over the years. Since we cannot find ready-made solutions anywhere, we will have to explore them together. Railway industry begins with technology, and then innovation comes along. Of course we always have to see customers beyond the technical innovation, but technology comes first.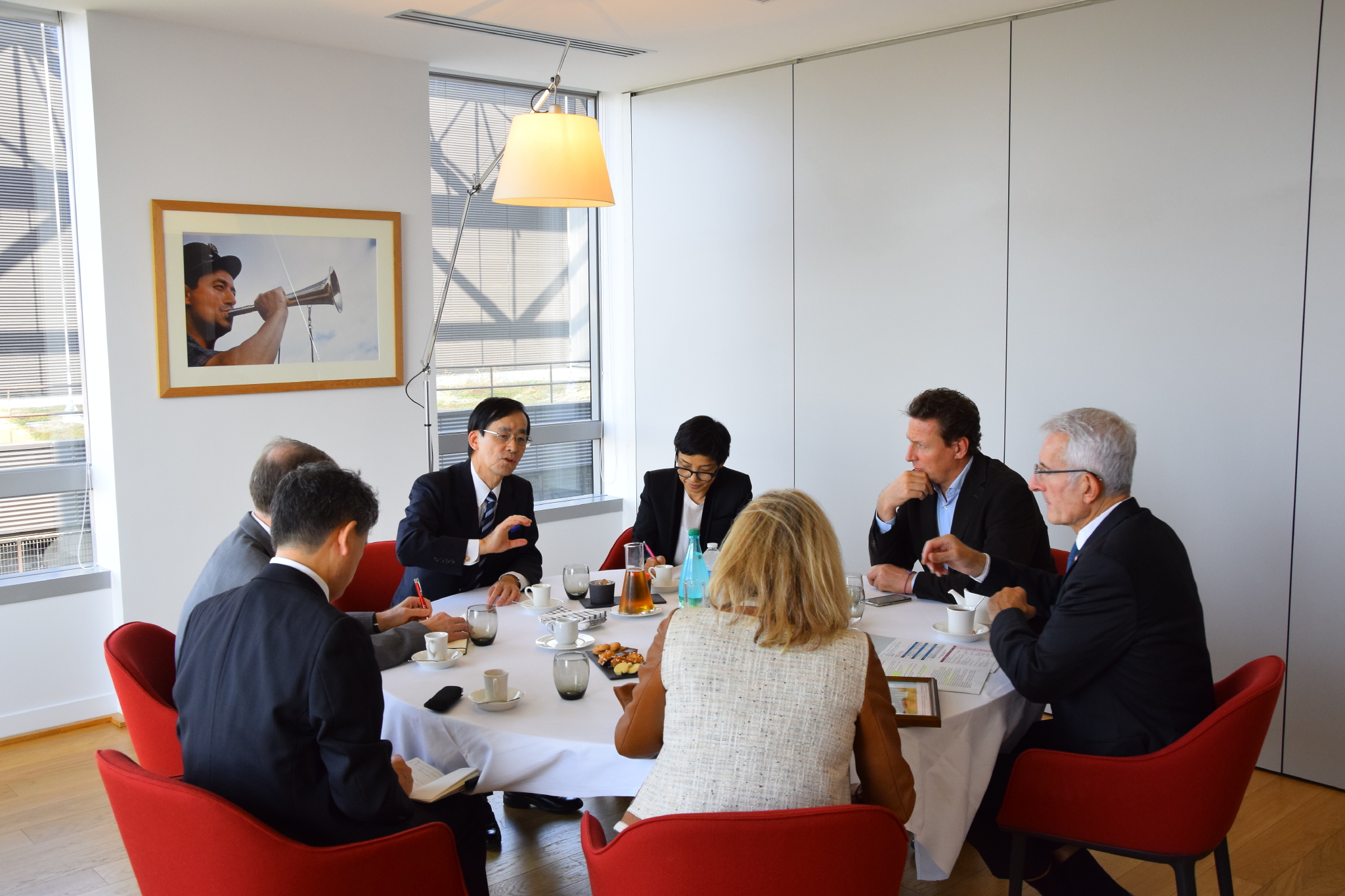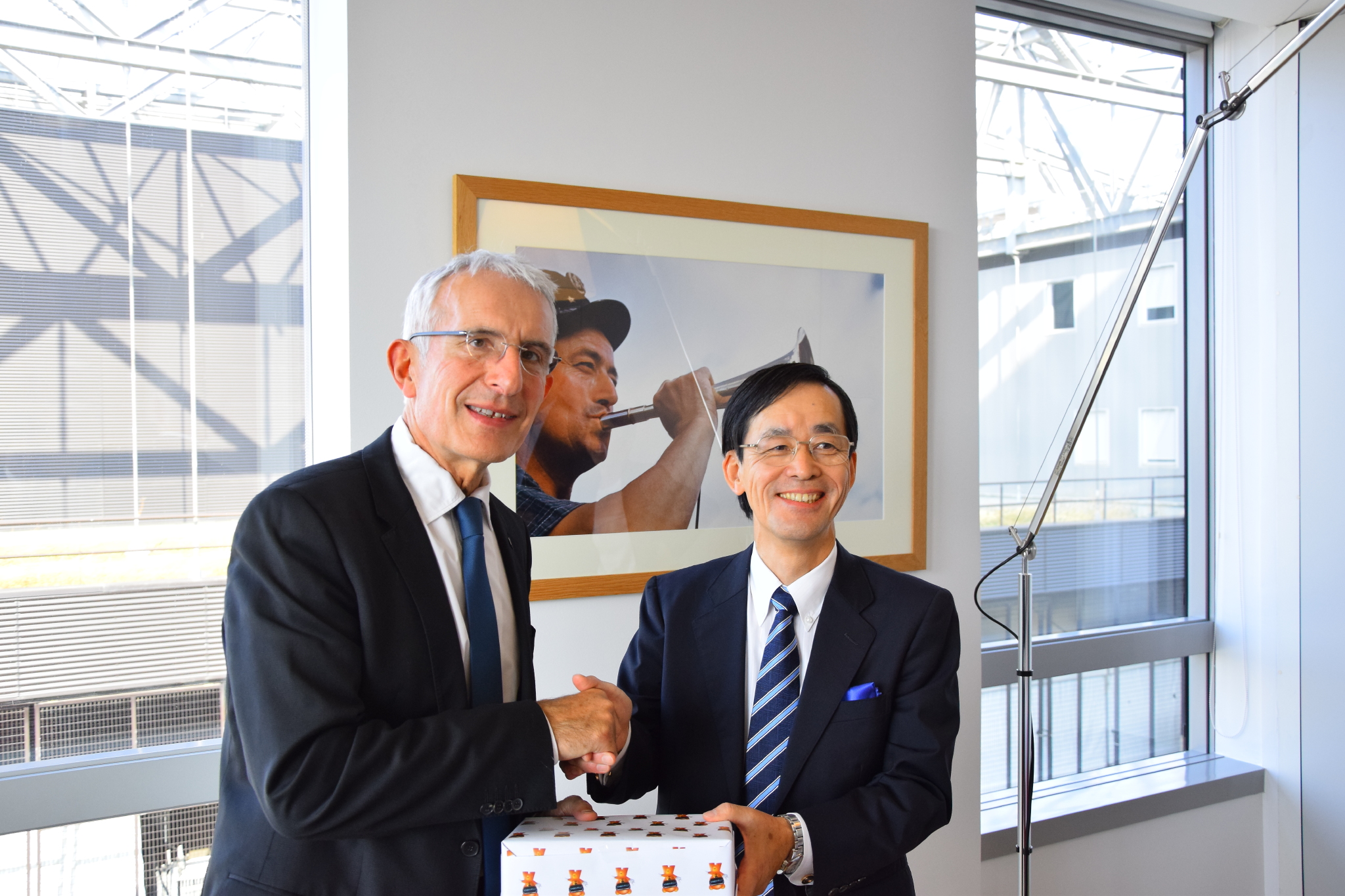 BackPage