The 8th SNCF-RTRI Collaborative Research Seminar held in Paris
October 30, 2018 Railway Technical Research Institute
The Railway Technical Research Institute and SNCF held the 8th collaborative research seminar from October 17 to 19 this year in Paris.

RTRI and SNCF concluded an agreement on collaborative research in 1995 and, since then, have been collaborating in many technical fields of research. This seminar was organized to present the result of each project and to have a management meeting where the plan and schedule of the next-phase projects are set. The seminar took place at the SNCF headquarters in Saint-Denis and its Innovation and Research Division in Bercy, Paris and was attended by 20 people including Mr. Pierre Izard, Vice President, and Ms. Carole Desnost, Director of Innovation and Research of SNCF and President Kumagai and General Director Kubo from RTRI.

(1) Collaborative Research Seminar
At the seminar at the Innovation and Research Division, the representatives of both organizations delivered keynote speeches and the researchers made presentations on the results of 8 current-phase collaborative research projects and the research plans for the 11 next-phase projects.

The keynote speeches were made by Mr. Valéry Versailles, Head of Department, Physical Railway System of SNCF, and Dr. Shunichi Kubo, General Director of RTRI. Mr. Versailles presented the research and development policy of SNCF including three goals: catching up latest technical trend, achieving technical breakthrough and proposing new business model. General Director Kubo introduced the latest results of RTRI's technical development mainly focused on improving safety.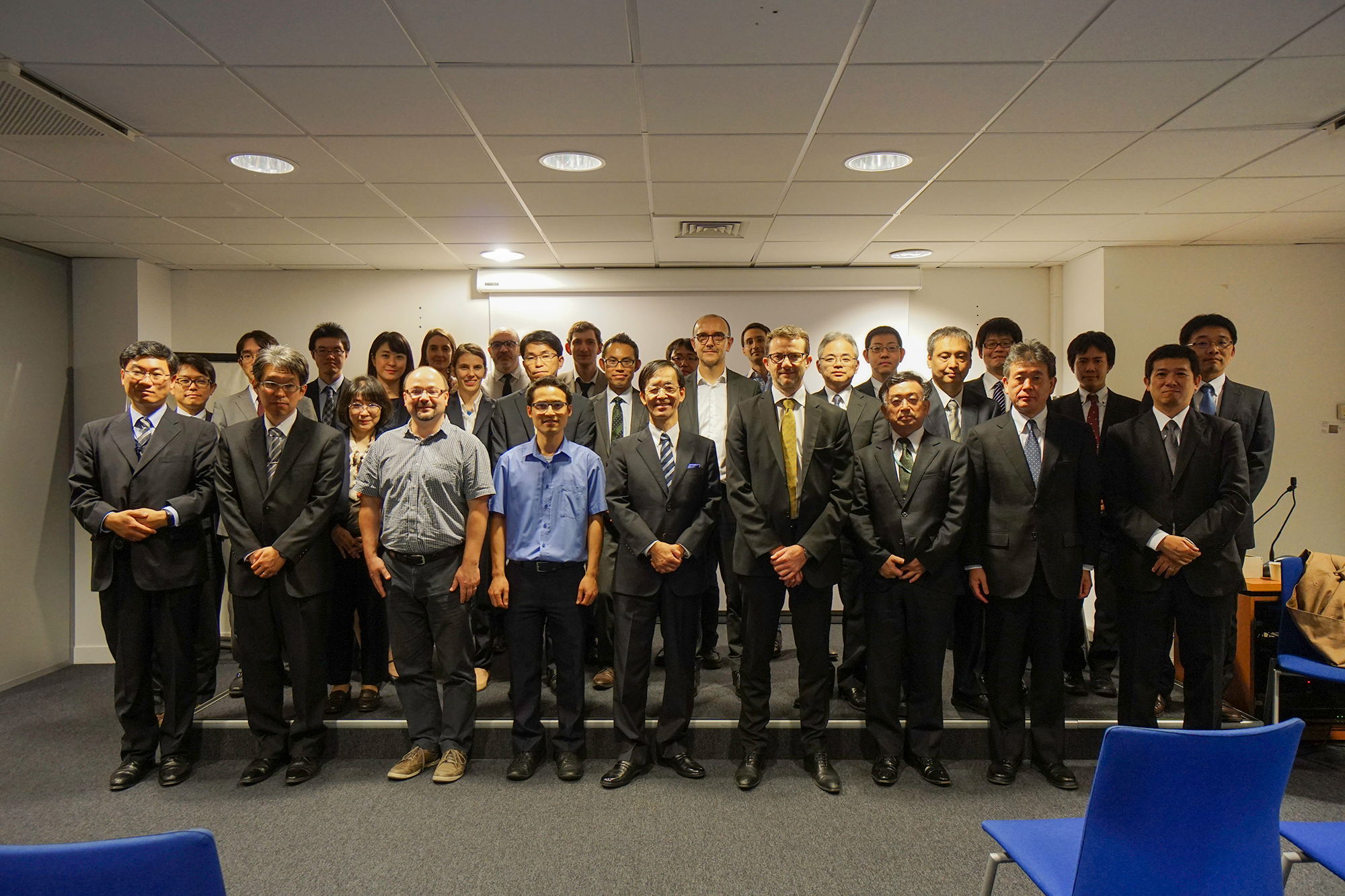 In the presentation of the 8th-phase project "Predictive maintenance methods of OCS," a method to predict the wear of contact wire and the possibility of applying it to predictive maintenance for contact wire was presented.

As a 9th-phase research plan regarding digitalization of railways, the researchers reported that they will share information on the research into on-board train position detection and trouble detection technologies.

At the end of the seminar, the representatives of both parties signed the minutes describing what was agreed.

The participants took tours to the Technicampus ( training center) and Centre d' Ingénierie du Matériel (vehicle technology center) of SNCF in Le Mans and had discussions with the engineers there.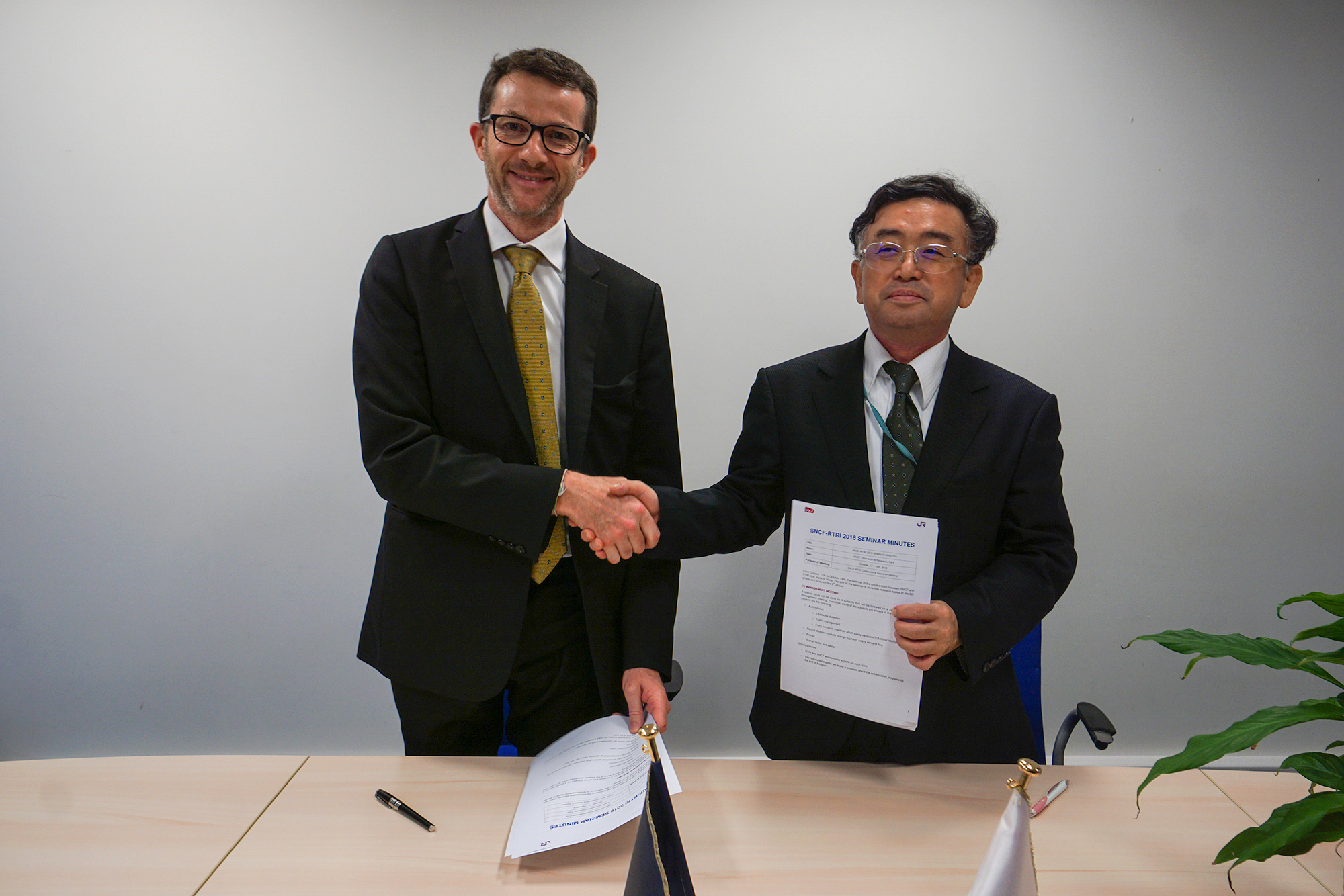 (2) Management meeting
Vice President Izard and President Kumagai joined the management meeting and the status of research and development on digitalization of railways was reported by both sides. SNCF introduced the outline of the TECH4RAIL project promoted since 2010 and RTRI reported the activities of its ICT Innovation Project. SNCF and RTRI agreed that they will focus on the following four topics and confirm the progress, having a management meeting every year.
| | |
| --- | --- |
| ① | Autonomous railway operation |
| | Obstacle detection |
| | Operation control |
| | From human to machine: which will ensure safety? (AI) |
| ② | Natural disaster, climate change (typhoon, heavy rain and flood) |
| ③ | Energy |
| ④ | Human factor and safety |
The next collaborative research seminar and the management meeting will be held in the fall of 2020 and in the summer of 2019 respectively, both in Japan.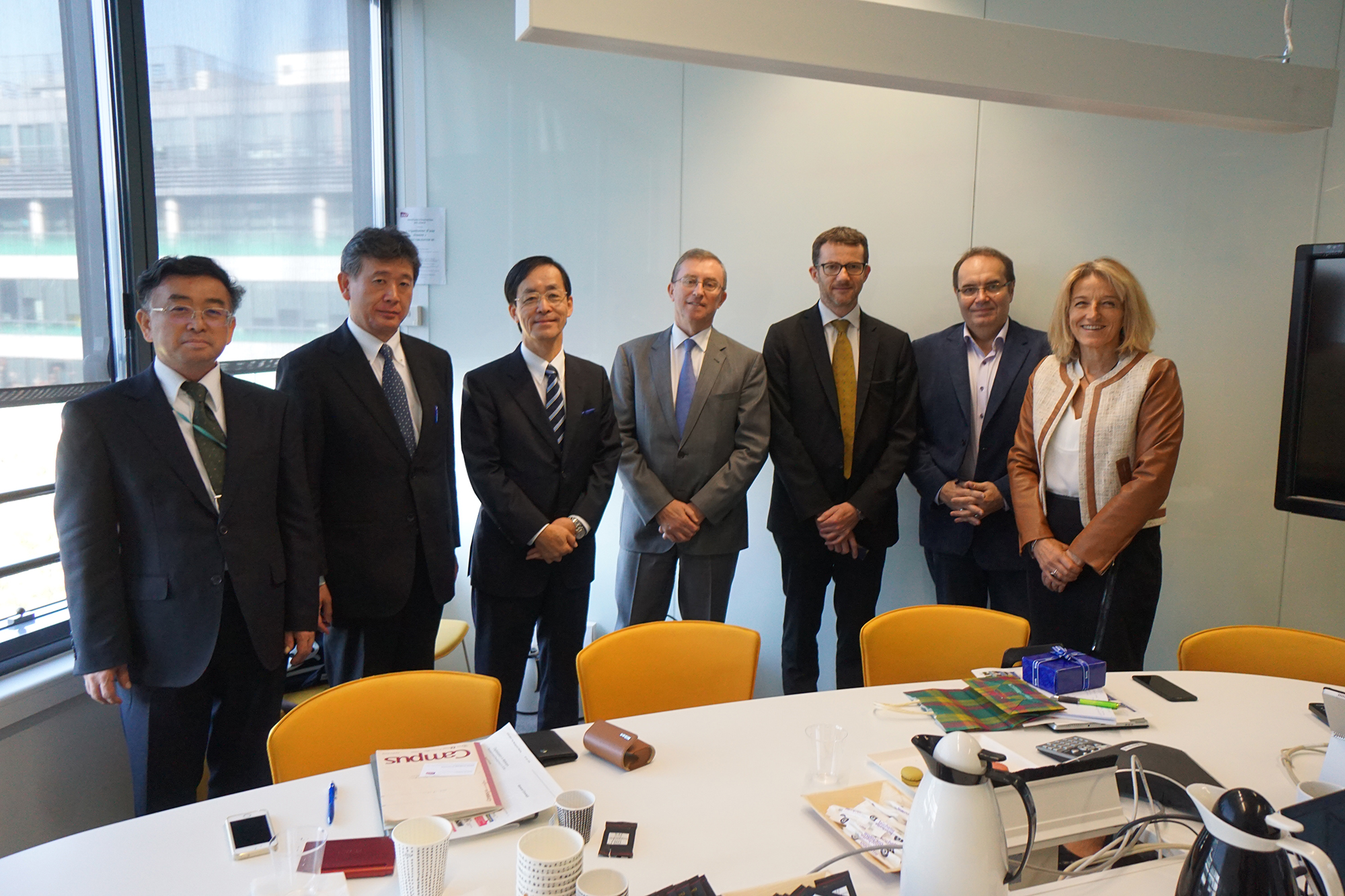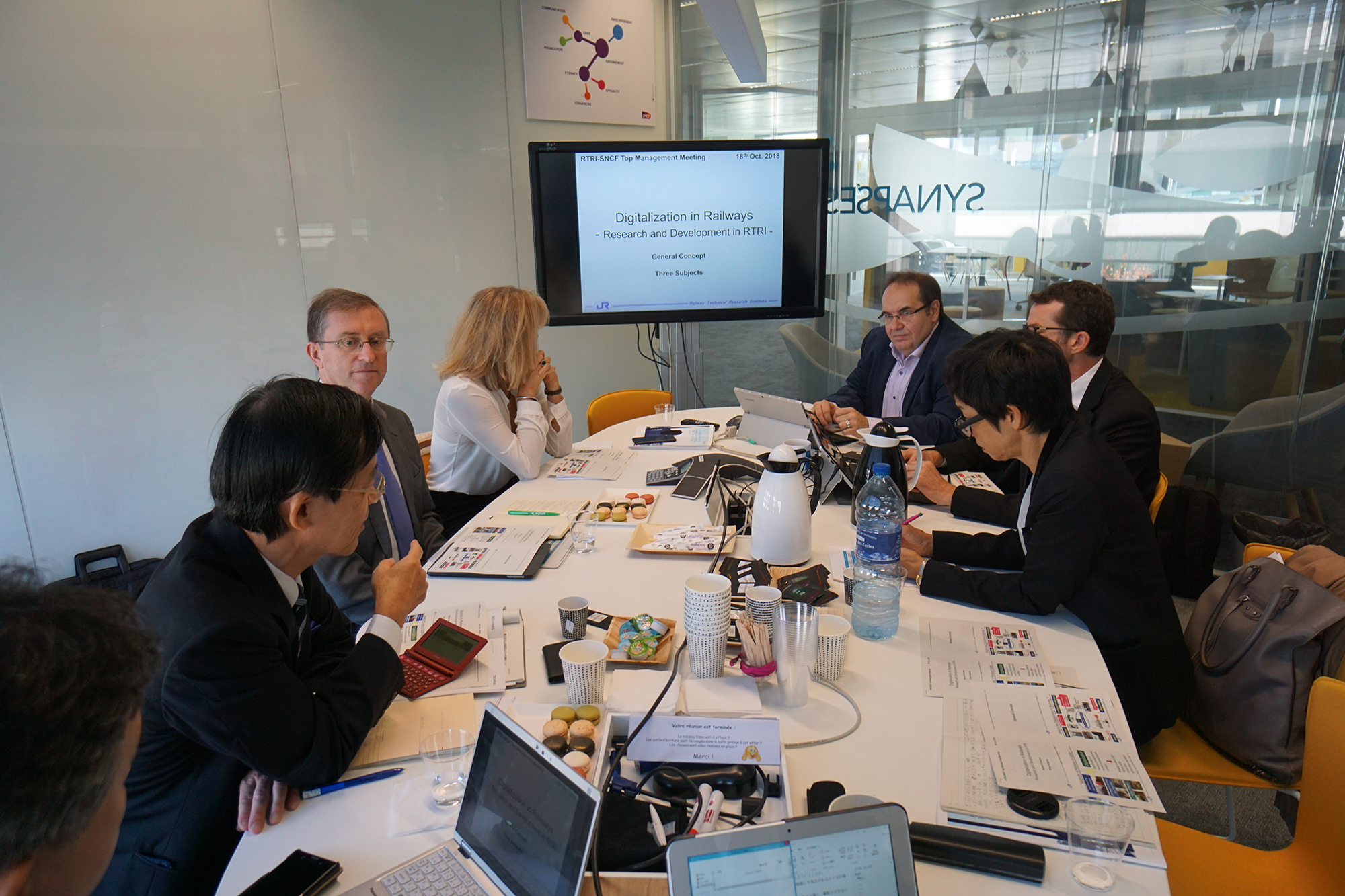 BackPage