Japan-France Workshop on Scour and technical standards for basic structures Held in France
December 28, 2018 Railway Technical Research Institute
The Railway Technical Research Institute and the French Institute of Science and Technology for Transport, Development and Networks (IFSTTAR) held the Workshop on Scour and Erosion from November 27 to 29, 2018 in France.
Since 2014, RTRI and IFSTTAR have been implementing collaborative research and exchanging researchers and in 2017, concluded an agreement on collaborative research.
Currently, following three collaborative research and information sharing projects are in progress:
Analysis of scouring at river bridge base and soil erosion
Comparison of Japanese and French technical standards for base and soil structures
Information sharing on the methods to analyze ground-structure dynamic interaction
This workshop took place at IFSTTAR in Marne-la-Vallée in the suburbs of Paris, with 30 participants from RTRI, IFSTTAR, Japanese and French universities, research institutes and railway operators. This was organized to share the results of RTRI-IFSTTAR collaboration and the expertise of railway operators in France and Japan.
The three-day workshop was started by the opening remarks by Mr. Kovarik, Deputy General Director of IFSTTAR, and Dr. Ota, Director of the Disaster Prevention Technology Division of RTRI. From France, 8 presentations were made on its risk management project for scour "SSHEAR"*, on-site scour risk management, big data analysis regarding scour and others. From Japan, 7 presentations were delivered regarding Japan-France comparison of methods to identify scouring risk points, scour monitoring technologies and examples of scouring disasters. Discussions were also made regarding scour and erosion risk management and technical standards for base and soil structures.
With regard to bridge base scouring, examples of scouring and inspection methods were presented as well as RTRI's scoring tables, scour guidelines in France and the results of comparison and confirmation, followed by productive discussions on the difference between bridge structures, riverbed, flow speeds and inspection methods in Japan and France. The presentations and discussions provided us good suggestions for the improvement of scour risk scoring tables. In the field of technical standards for base structures, the difference and common points between Japan and France in vertical pile-loading tests were reviewed as an information sharing project.
Outline of Mr. Kovarik's opening remark:
RTRI and IFSTTAR have been working together to share our expertise and improve the quality of research activities for the purpose of making railway systems more resilient, friendly to the environment and fitting to climate. In this workshop, we will be focusing on the research into scouring at bridge base and relationship between erosion and soil properties. I hope researchers from both sides will have discussions and promote the projects beyond a meeting room.
Outline of Dr. Ota's opening remark:
This workshop will provide us a very good opportunity to understand the difference between France and Japan in scouring and eroding risk by sharing our expertise. I am looking forward to having even closer cooperative ties with IFSTTAR, related universities and institutes through this workshop.
* Soils, Structures & Hydraulics Expertise and Applied Research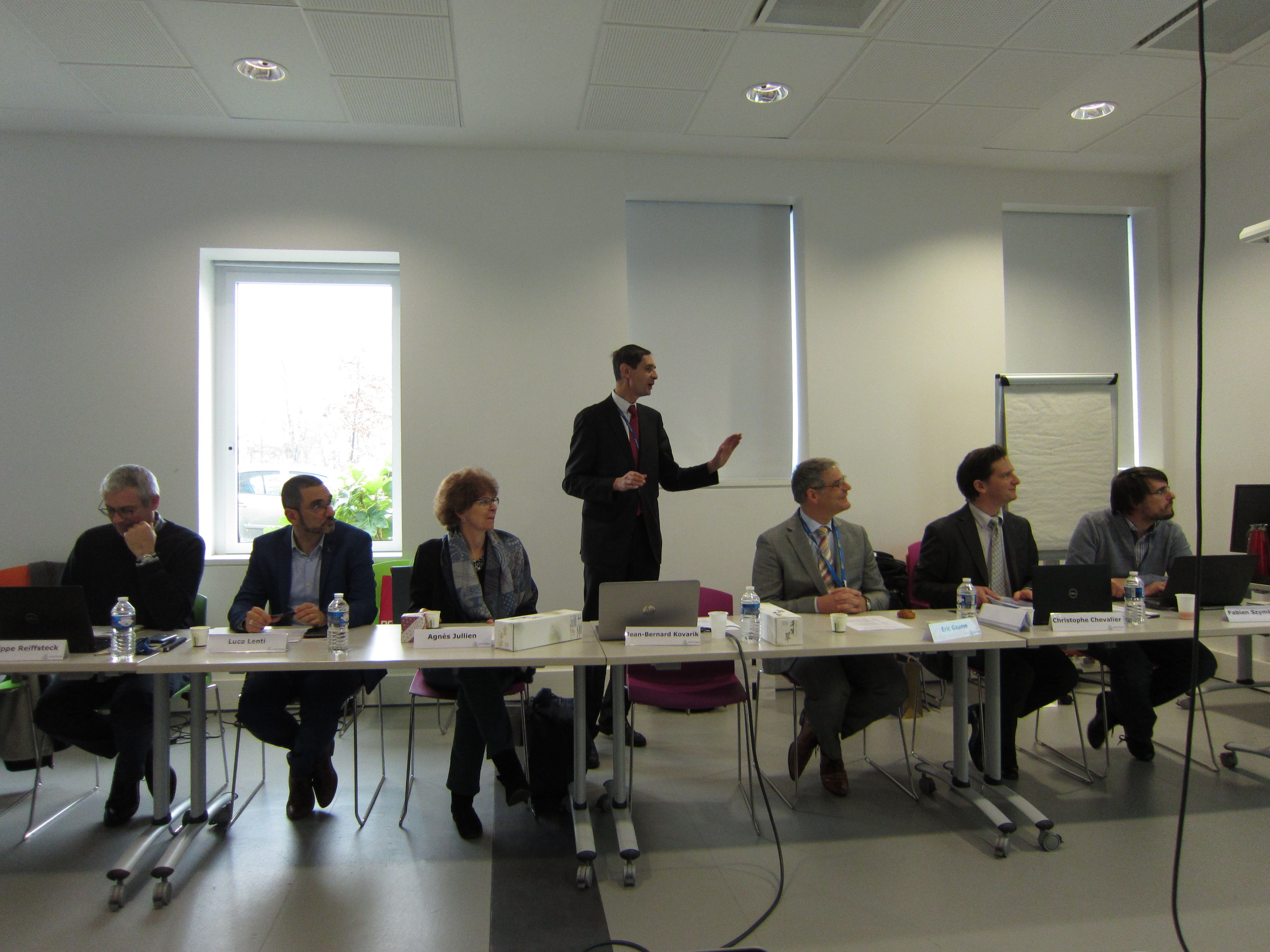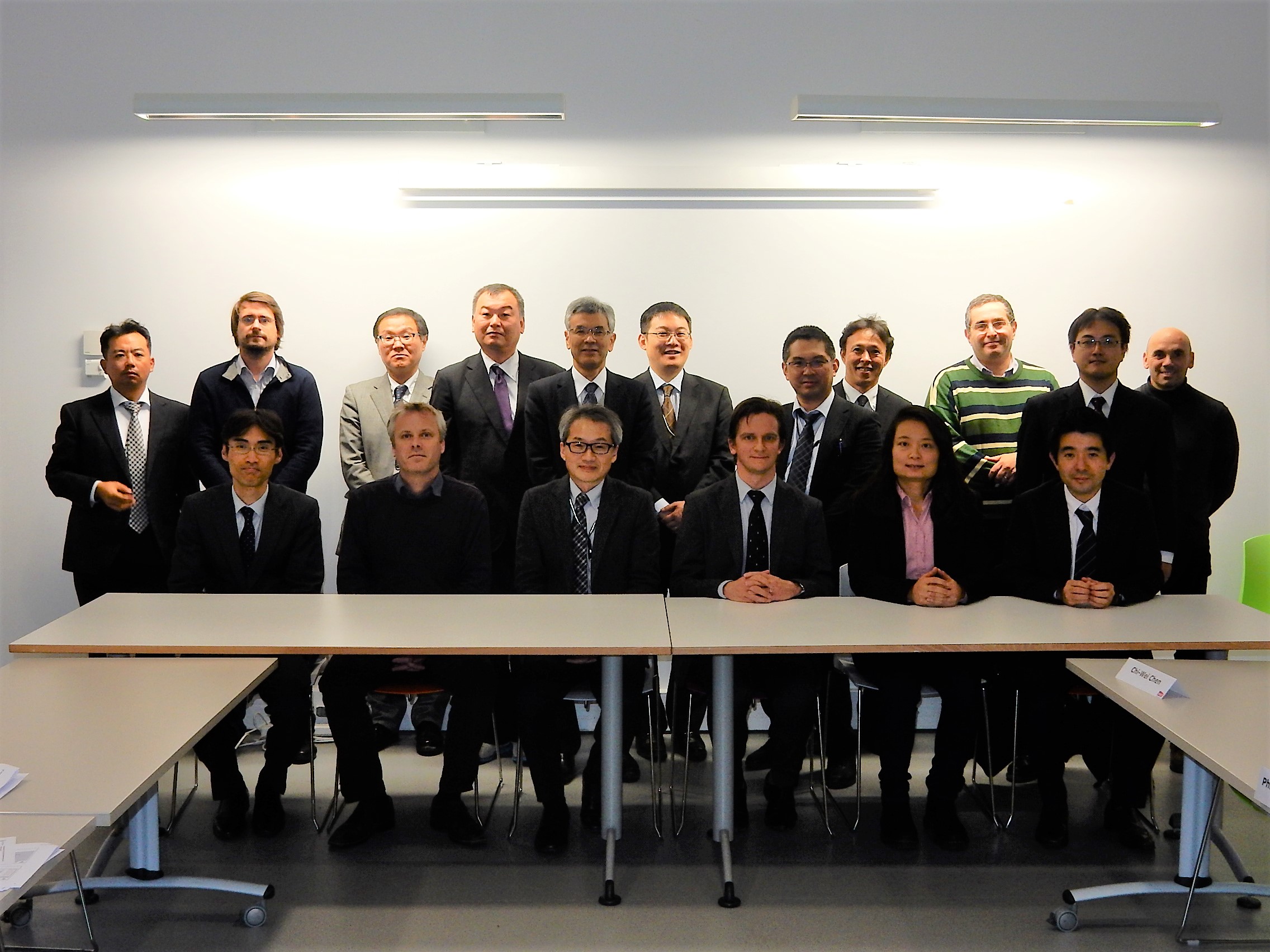 BackPage