25. Method for assessing seamlessness of passenger mobility in the railway transport system
In an attempt to increase convenience to rail users it is important to consider smoother mobility not only for the railway network but also for all transport modes along the whole of the transport chain.
Since stations are main nodes in the overall transport system, a new method was devised to evaluate station layouts in order to offer rail users a seamless transfer environment, (Figure 1).
Using actual national passenger movement data for the inter-city rail network and mathematical optimization, it was possible to identify bottleneck stations, where the number of passengers passing through a station is expected to exceed the design capacity of existing facilities (Figure 1). In the case of city networks, bottleneck stations, where large passenger crowds are expected, were identified with a mathematical model designed to represent the choices made by different rail user profiles according to situation (express-train users, local train users, etc.) by crossing data from train timetables and OD by time band (transportation volume between each Origin and Destination) (Figure 1 ②).
Questionnaire surveys were then conducted among passengers in the stations where bottlenecks had been identified to enquire about the psychological and physical pressure (resistance to mobility) they felt when transferring between transport modes. These results were used to construct a model to evaluate transfer convenience (Figure 1③).
After taking into account future transport situations and policies, this method can be used to help allocate investment towards stations or for facilities which most need improvement, and can be used to evaluate the effectiveness of such improvement measures.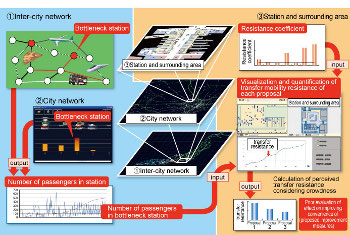 Figure 1 Flow chart illustrating the evaluation process for seamless mobility in the railway network